Hola.
Ya esta disponible IBM Verse para IOs en el app store
https://itunes.apple.com/es/app/ibm-verse/id949952976
http://www.ibm.com/support/knowledgecenter/?lang=en#!/SSYRPW_9.0.1/iOSVerseIntro.html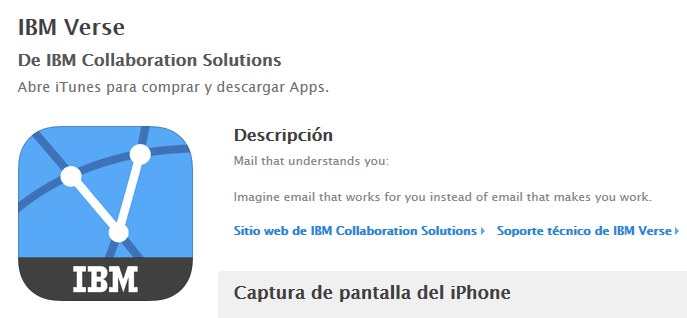 Deberemos actualizar nuestro servidor de Traveler a la version recien Salida 9.0.1.4 aunque en teoria desde la 9.0.1.3 ya hay soporte para IBM Verse
IBM Traveler 9014 for Windows
IBM Traveler 9014 for IBMi
IBM Traveler 9014 for Linux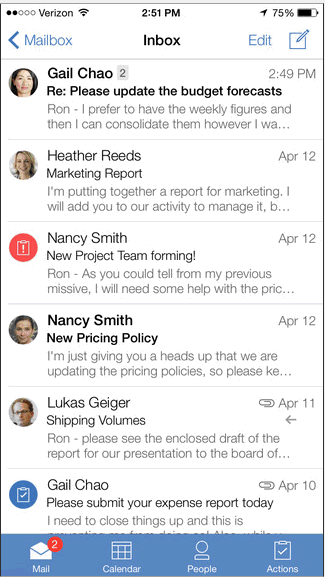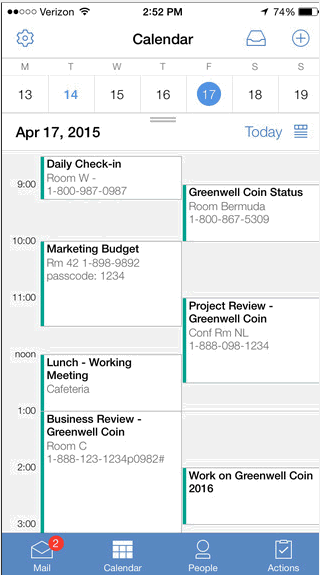 Este es el resumen de las tareas que tendremos que hacer en nuestro entorno para que nuestro Traveler funcione con IBM Verse
From
http://gallus.plansis.com.br/blogkenio.nsf/dx/01052015214233KCA2UP.htm
Setup IBM Traveler for IBM Verse App from Zero to Verse Hero
Kenio Carvalho 1 May 2015 21:42:33
I follow the steps bellow to setup my IBM Traveler 9.0.1.4 to allow the IBM Verse App.
My Domino and Traveler is on the same machine using Linux.
1 - Install or upgrade the Domino server 9.0.1 FP3
2 - Install or upgrade IBM Traveler 9.0.1.4
3 - Configure Domino HTTP for SSL. This
link
was very useful for self cert.
4 - I am using iPhone. The easiest way to import the self cert was sending the cert by mail and then install the cert on the iPhone.
5 - Upgrade the Domino Directory (
http://www-01.ibm.com/support/docview.wss?uid=swg21699618
). The current Domino Directory Template does not have a tab for IBM Verse.
6 - Download the IBM Verse App from the store and be happy :-)
Tambien os pongo un pantallazo de los cambios que incorpora El directorio para que nuestra Policy de Traveler soporte IBM Verse